Culture Mill in Saxapahaw, NC
Saturday, August 8, 2015
Saxapahaw, NC— Join Culture Mill at 8:15 PM on Saturday, August 8, 2015 in hosting an opening reception for Archive Project's pop-up at the Culture Mill Lab.This week-long pop-up event will include the installation of Archive's collection of books, a nine-part series of films and a Trust the Bus performance.
The Archive Project and films will be on display from 12 PM – 5 PM at the Culture Mill Lab August 9 through August 15 located at 1616 Jordan Dr., Saxapahaw, NC 27340.
---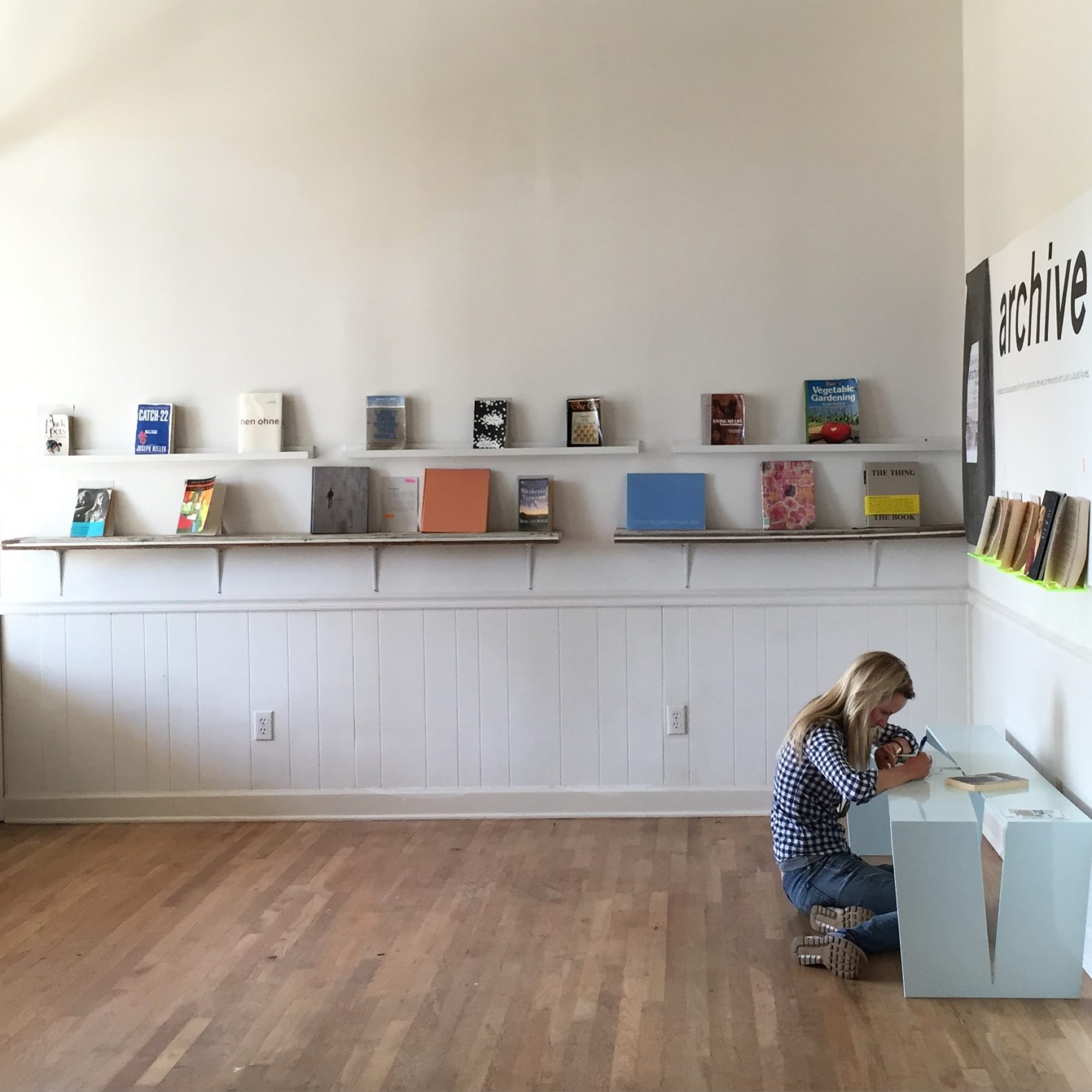 ---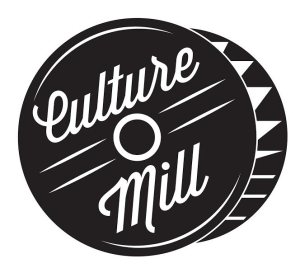 Archive Project is traveling to Saxapahaw from the San Francisco Bay Area to display its collection of books sourced from the personal libraries of leading arts and cultural figures. The books in the collection are identified by the contributor with a handwritten note, or Ex Libris, as a point of inspiration or significant to a pivotal moment in their creative practice. In addition, Archive Project will collaborate with Culture Mill to present a series of films selected by nine arts professionals living in Saxapahaw. These films will be projected along side of the book collection and will be on display at the Culture Mill Lab until Saturday, August 15.
---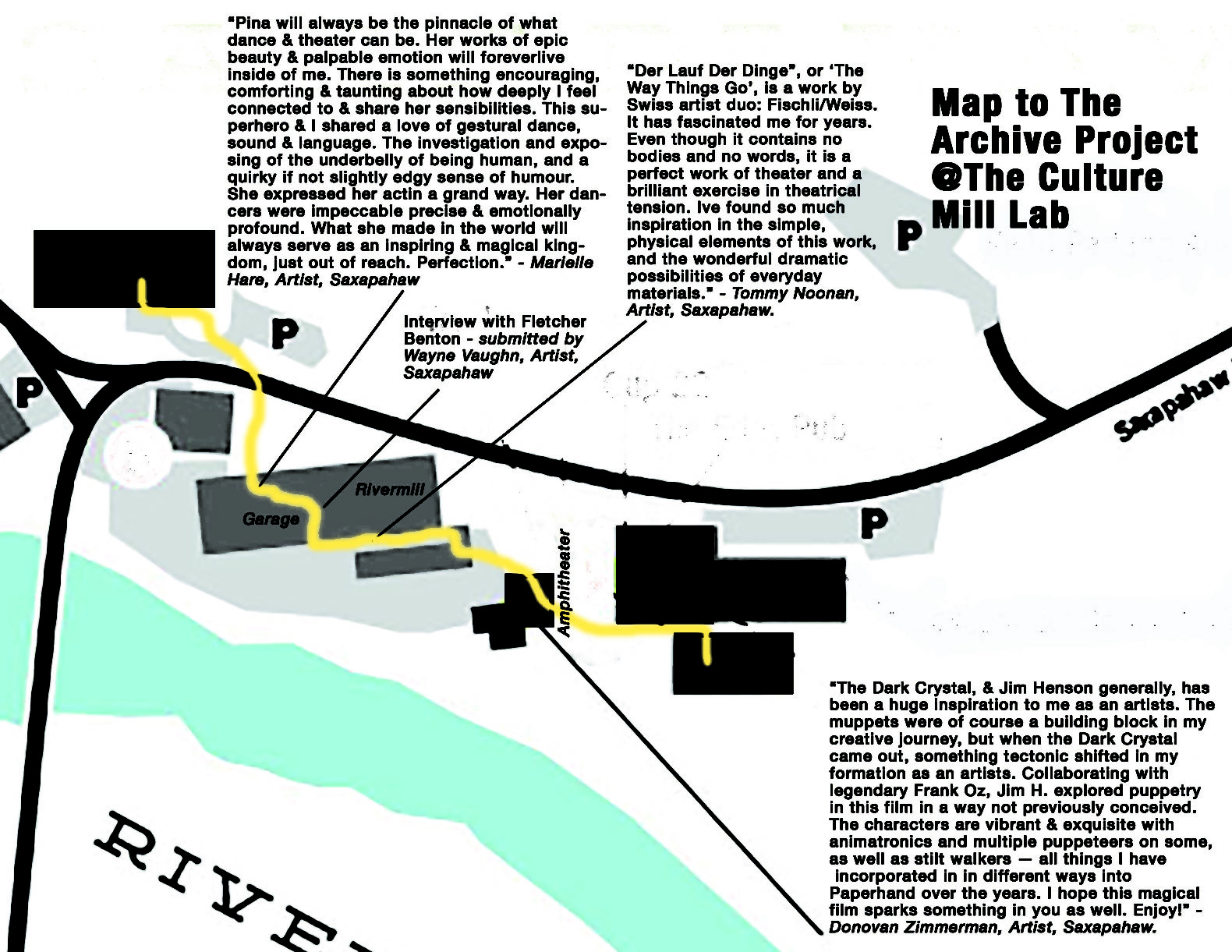 Saturday, August 8 at 8:15 PM, Culture Mill will launch its site-specific performance series, Trust the Bus. The bus will depart from The Saxapahaw General Store. Once aboard the 44-seat blue bird bus, members of Culture Mill will invite riders to consider the imaginary and infinite archives in libraries and memories. Inspired by concepts of the Archive Project, this interactive experience will draw from various sources. Trust the Bus performances are free and open to the public. Seats are limited and available on a first-come-first-serve basis. Email info@culturemill.org to reserve your seat(s).
---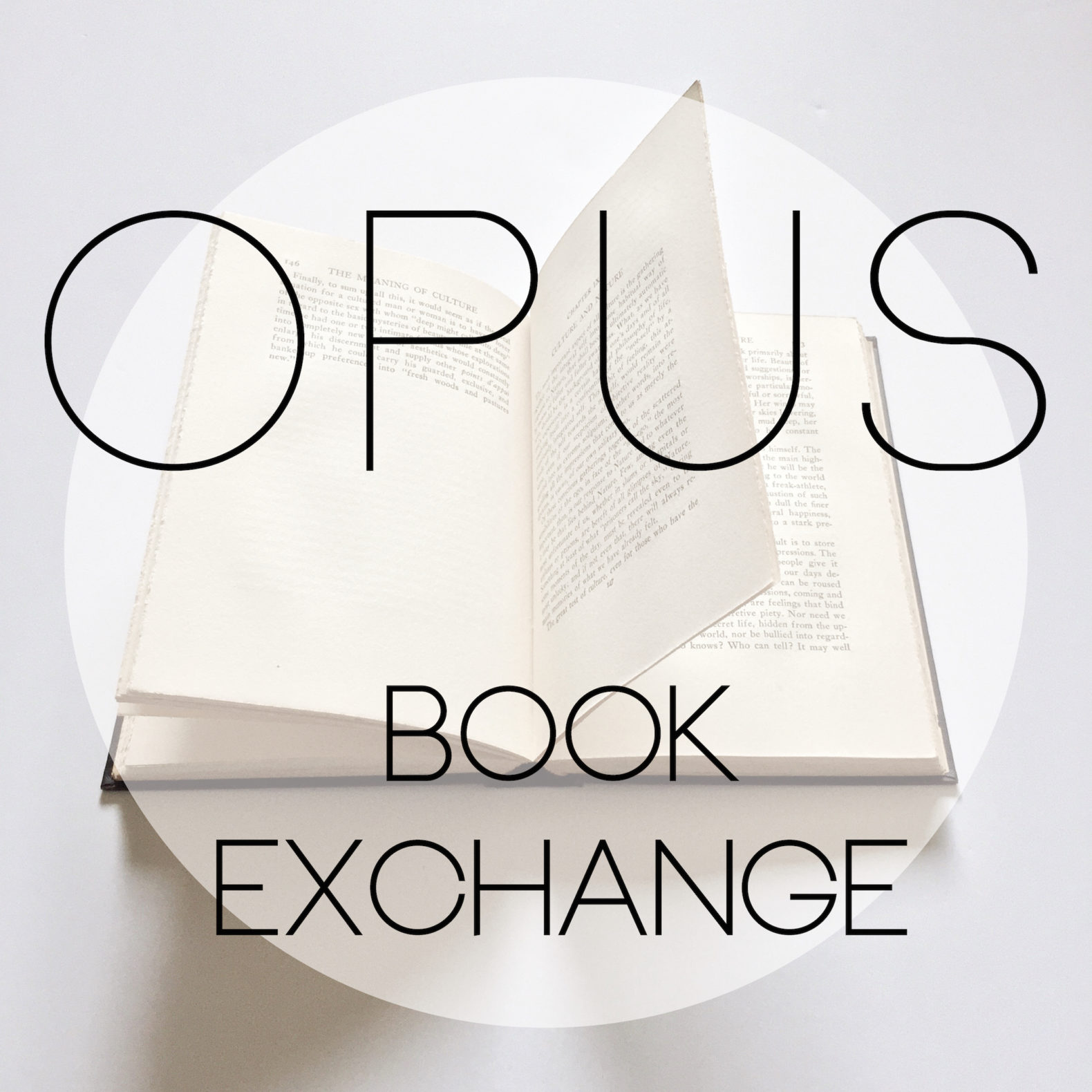 August 15, the pop-up event will wrap-up with
Archive's OPUS Book Exchange which invites everyone from bibliophiles to weekend readers to select a book of personal significance from their home library to exchange at random with another participant. As a participant, you will take home an exchanged book, an Archive Book Bag made specifically for this exchange and a new story about a member of your community.
CLICK HERE FOR TICKETS AND INFO
---
For more information visit www.culturemill.org and www.archive-project.com. For tickets for the Opus Book Exchange event, please visit www.archive-project.com/opusbookexchange.
http://www.washingtonpost.com/lifestyle/travel/the-impulsive-traveler-magical-happenings-in-tiny-saxapahaw-nc/2011/06/10/AGGsqkYH_story.html