Museum of Craft and Design in San Francisco, CA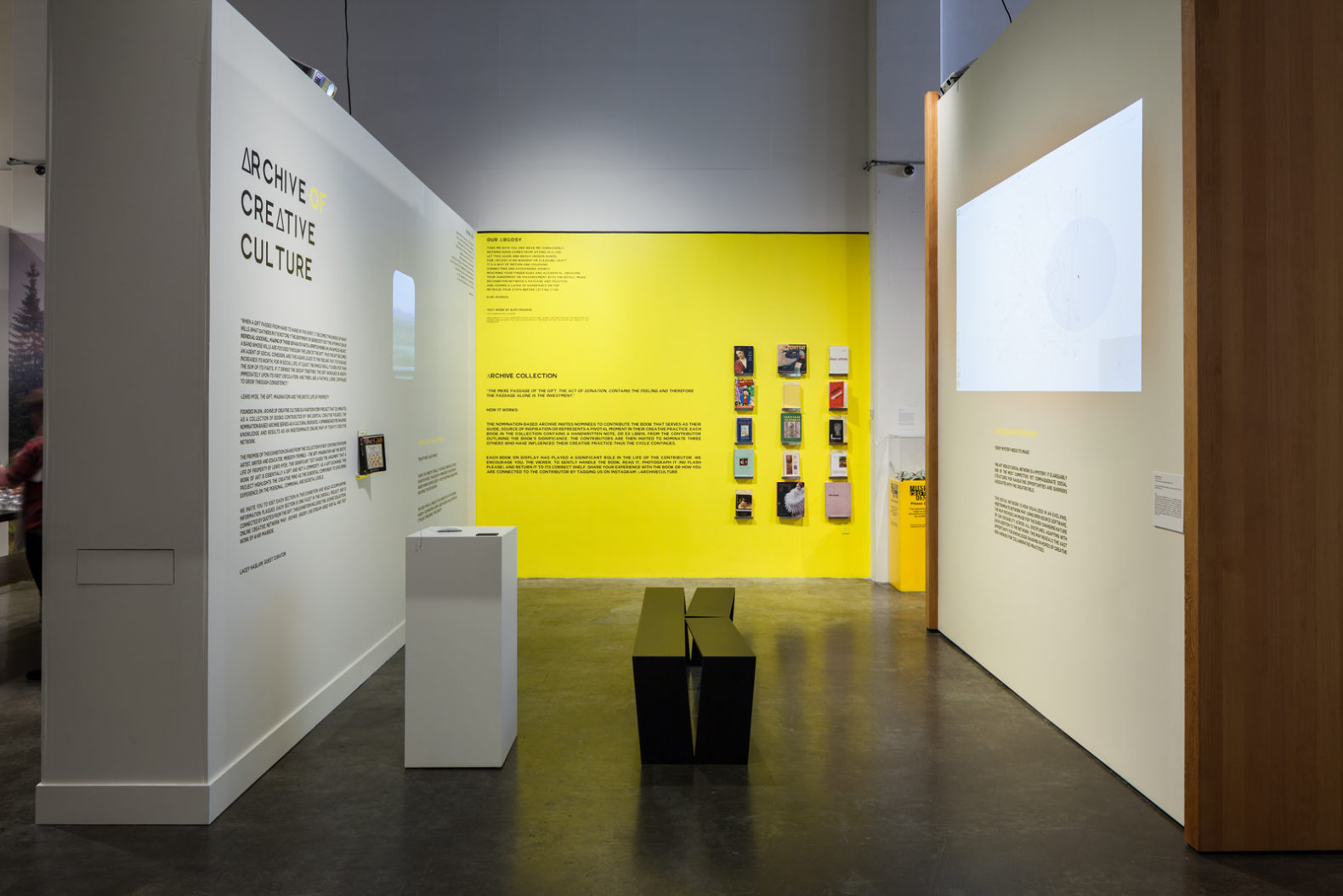 February 11 – June 4, 2017
"If we take the synthetic power of gifts, which establish and maintain the bonds of affection between friends, lovers, and comrades, and if we add to these a circulation wider than a binary give-and-take, we shall soon derive society, or at least those societies—family, guild, fraternity, sorority, band, community—that cohere through faithfulness and gratitude. While gifts are marked by motion and momentum at the level of the individual, gift exchange at the level of the group offers equilibrium and coherence, a kind of anarchist stability." – Lewis Hyde, The Gift: Imagination and the Erotic Life of Property
Founded in 2014, ∆rchive of Creative Culture is a participatory project that culminates as an collection of books contributed by influential creative figures. The nomination-based archive serves as cultural resource of shared knowledge. ∆rchive results as a online, inderterminant map of today's creative network.
This premise of this exhibition draws from the collection's the first contributions from artist, writer and educator, Meredith Tromble —The Gift: Imagination and the Erotic Life of Property by Lewis Hyde.
This significant text raises the argument that a work of art is essentially a gift and not a commodity. As a gift exchange, this project highlights the creative mind as the essential the component to e
xploring experience, on all levels—personal, communal and societal.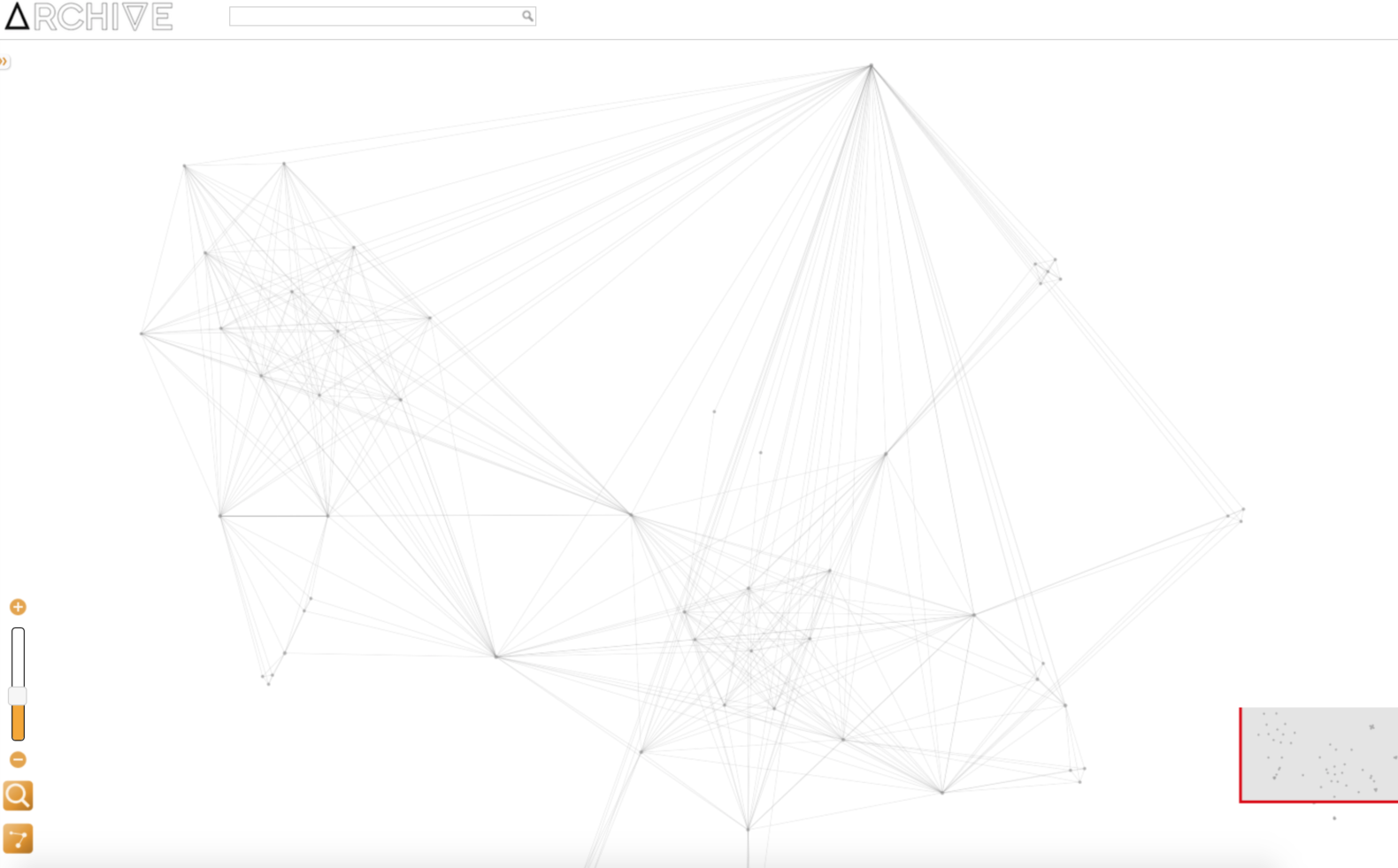 This exhibition will debut the Archive Argosy and the Creative Network Map, an online, explorable network map revealing the connections in the creative community.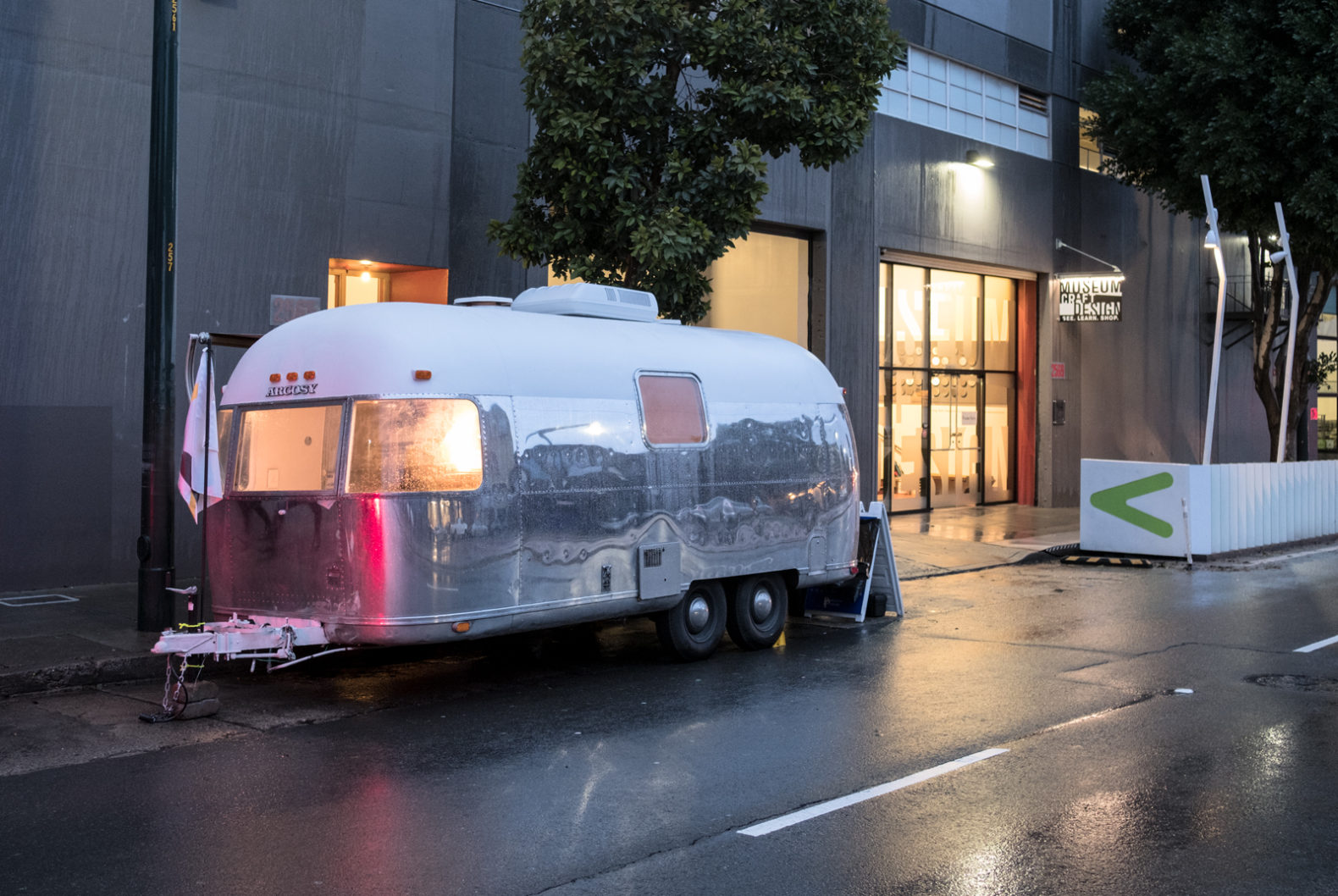 Speaking with each contributor, artist and contributor Kari Marboe, gathers the personal stories associated with the books on view. In the large scale text piece, Our Argosy, Marboe weaves a story from the memories to reveal the unseen connections between the creative practice and an object of inspiration.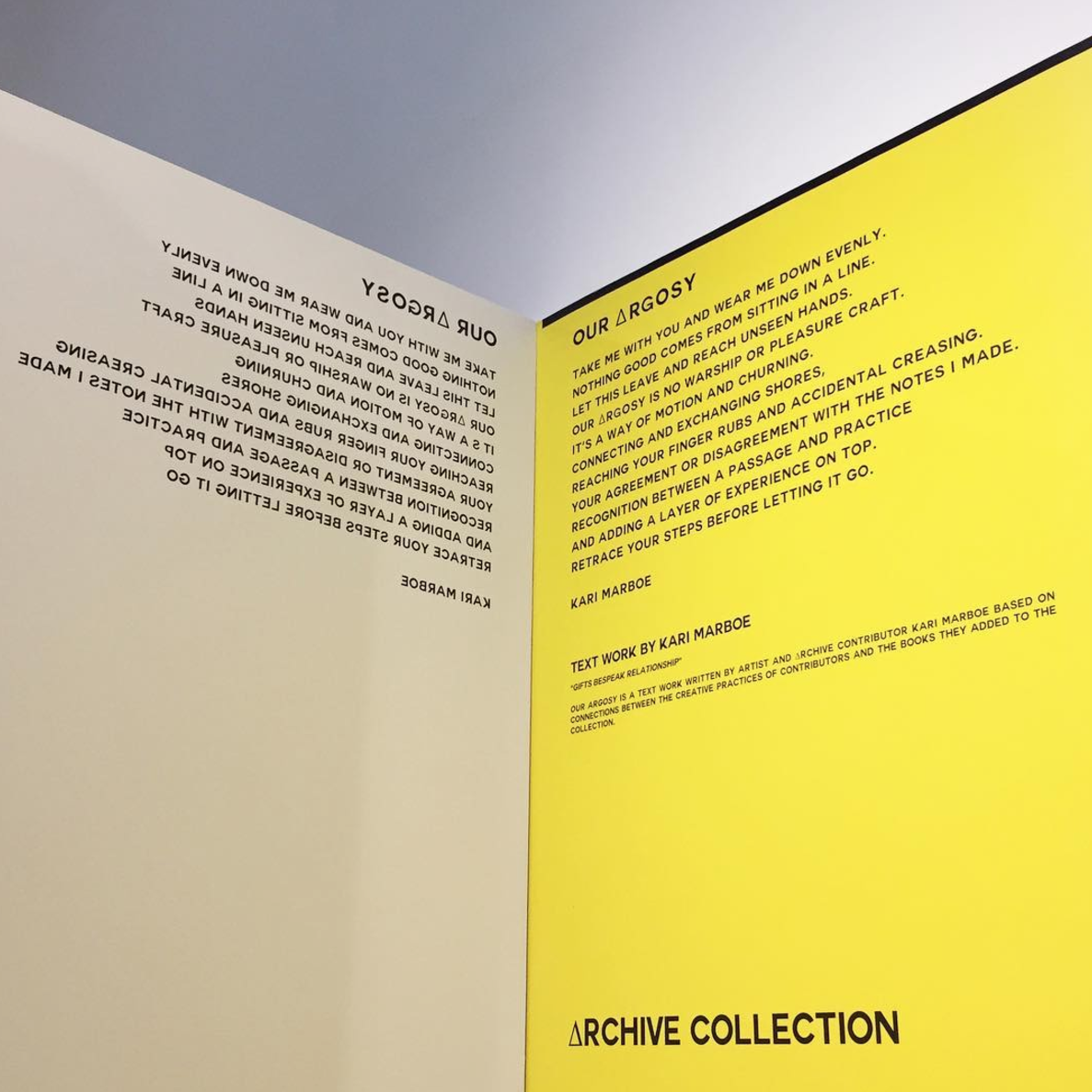 About Kari Marboe
Kari Marboe in an artist based in Oakland, CA. Her practice plays with sculpture, writing, archives, and participation to discuss the storage of individual and public memories. Marboe's works have been presented at 500 Capp Street/Southern Exposure, San Francisco, CA, Yerba Buena Center for the Arts, San Francisco, CA, Wave Pool, Cincinnati, OH, the Museum of Northern California Art, Chico, CA, the Berkeley Art Museum and Pacific Film Archive, Berkeley, CA, and the Waffle Shop Billboard, Pittsburgh, PA. She has done residencies at Elsewhere, Greensboro, NC, Central School Project, Bisbee, AZ, and Aggregate Space, Oakland, serves on the Alameda County Arts Commission Public Art Advisory Committee, and has a permanent text work installed at the base of the Latham Square fountain in Oakland, CA.
Marboe is a Lecturer in the Ceramics Program, First Year Program, and Upper Division Interdisciplinary Studio.